Are you looking for a Christchurch removals company?
Maidmans have been in the removals industry for over 40 years, winning multiple awards from the British Association of Removers (BAR) over the past decade; including the prestigious Domestic Mover of the Year.
Based in Poole, Maidmans is the removals company of choice for the area. We not only offer outstanding services, but our expert local knowledge means our services will be above and beyond those of our competitors.
Serving cities, towns and villages throughout Dorset, including Weymouth, Dorchester and Poole, Maidmans' are to here to help.
Whether you're moving down the road, to a beautiful chalet in Europe, or even halfway across the world; we are here to take the stress out of your move.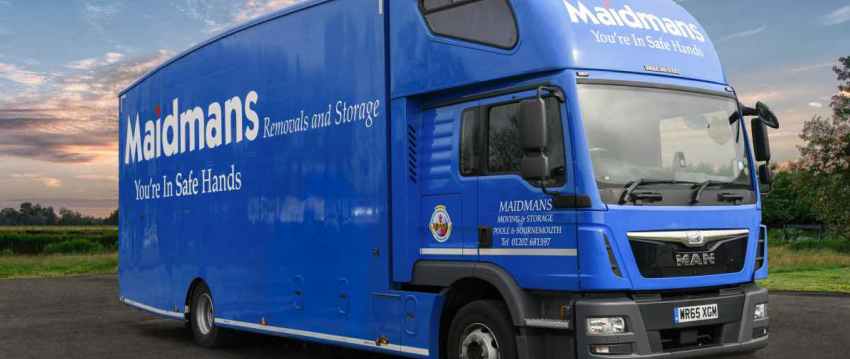 Why Choose Maidmans for Removals to Christchurch?
Maidmans are the 'go-to' choice for removals throughout Dorset, bringing you a friendly team who will give your move that personal touch.
Our expert team will be available to answer any questions you may have about the removal throughout the entire process.
You will be using the UK's first company to attain all three BSI quality standards for domestic removals, commercial removals and storage. On top of that, we have 40 years of experience; we go the extra mile!
Are you worried about your valuables during the moving process? Worry no more. Our team will protectively wrap your possessions with a bespoke range of packing materials, ensuring they are protected throughout the move.
Move to Christchurch Today
Moving to Christchurch means you'll be getting back into touch with nature and your wild side, with incredible activities and events throughout the year. Here are a few great things about Christchurch:
• A brilliant balance of award-winning beaches, heritage attractions and coastal reserves. Add water sports, hiking and cycling to this mix and you've got yourself an exciting life.
• With two historic quays and two castles seeping history from their walls, what's not to love here in Christchurch.
• Christchurch is home to incredible events all-year-round, from the renowned Food and Wine Festival to the Mudeford Seafood Festival.
• Seafood, gourmet food, or even pub food. Restaurants and cafes here are second to none and offer a wide range of food to appeal to all tastes.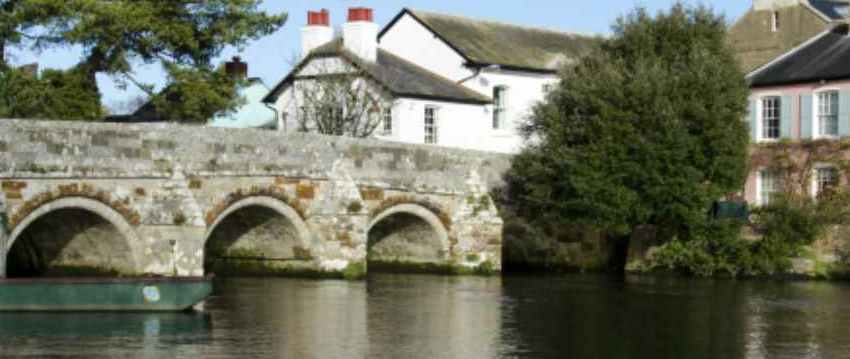 Christchurch was first recorded in the early tenth century, becoming a fortified settlement, having been a Saxon village prior.
The Priory was built in the 11th century and, throughout Henry VIIIs rule, it was one of the only monasteries that managed to survive.
You can visit The Priory to this day, and on the grounds, you will also find a 12th-century castle and the ruins of Constable's House.
If you're looking for something more active, Christchurch has plenty to offer.
With seven miles of golden beaches, you'll have plenty of choices where to go come summertime, with endless activities to be had, whether you prefer to sunbathe or surf, you can do it here in Christchurch.
Add this to the brilliant shopping centres, restaurants and endless miles of coastline, and you'll find there is always something to keep you busy here in Christchurch.
Christchurch Property Prices
The average house price in Christchurch is currently £389,551. This is £40,000 above the average in Dorset; however, this does not mean you won't be able to find a bargain here. In the past 12 months, the property market has slightly increased by 2.39%.
With a great outlook, it's possible now is the best time to purchase. This being said, the volatility of the housing market is very unpredictable.
In terms of property types, flats in Christchurch sold for an average of £234,881 and terraced houses for £327,870 – Statistics according to Zoopla estimates, February 2020.
Christchurch Schools
Christchurch and the town of Bournemouth offer an incredible number of primary schools and secondary schools, meaning there is a school for everyone here.
With such a large number of primary schools available, you'll be able to find the right one for your child with ease.
The highest achieving in the area is Queen's Park Academy, which received an 'outstanding' from Ofsted.
Both Moordown St John's Church of England Primary School and St Michael's Church of England Primary School received a 'good' from Ofsted. With 86 other primary schools to choose from, it' s essential to do your research, before coming here.
When it comes to secondary schools, the majority of parents aim to get their children into Bournemouth School for Boys and Bournemouth School for Girls.
Both schools have fantastic standards; both received an 'outstanding' from Ofsted and almost every student 5+ GCSEs between an A* and C (the national average is 60%).
For more information on schools in the area, visit the school comparing website made by the Government: Christchurch Schools
Things To Do In Christchurch
Looking to keep active? It'll be easy over here. With surfing and kayaking available right on your doorstep, there's no excuse!
Alternatively, you could spend your weekends hiking along the surreal coastlines that Christchurch has to offer.
If you're looking for more of an adrenaline rush, you've got Rock Reef at Bournemouth Pier or maybe even parasailing if the weather permits.
Needless to say, you'll most likely be left struggling to decide what to do. If you think you're bored, step outside and realise that Christchurch has so much more to offer.